"Corky's Pest Cartoons" is the brainchild of Corky Mizer,
the owner of Corky's Pest Control.
Growing up in the hay day of the newspaper Funnies, Corky developed an appreciation for the artwork and humorous commentary on everyday life the Comics provided. He was given the nickname, Corky, by his grandmother, after the character Corky in the famous Gasoline Alley comic strip.
Corky's is continuing the tradition of cartoon humor with cartoons about the world of insects, bugs, and other pests. His mission is simply to provide smiles, chuckles, and laughter to lighten and brighten your day.
CORKY'S TALKING TOONS
Pests Talk Funny! Listen and have a Laugh on Us!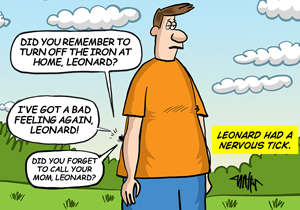 CORKY'S TALKING TOONS
Got a favorite pest? Find cartoons by pest.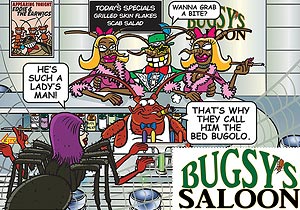 Bugsy's Saloon
Join Bugsy and his gang antics.
Click on the pest to view the funny pest cartoons.