Corky Mizer, Founder and CEO Corky's Pest Control
Corky Mizer is a business leader and philanthropist. He supports many organizations and events to help the people and the community, he has lived and worked with for more than 50 years.
Here are some of the events and organizations, Corky has supported over the years.
Encinitas Firefighters Association Golf Tournament
Randy Jones Invitational 
San Diego Police Foundation K9 Program
​San Marcos Economic Development Corporation
STAR/PAL Celebrity Waiter Luncheon

​St. Maria Goretti Catholic Church
Ronald McDonald House 
CORKY'S SUPPORTS LOCAL CHARITIES
For many years Corky's has promoted good causes and supported local charities, events and organization. We welcome you to check out the following organizations Corky's is actively involved with and help support them too.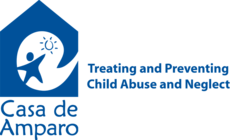 Casa de Amparo
Established in 1978, Casa de Amparo (Home of Protection) is recognized as a leader in treating and preventing child abuse and neglect in San Diego County and beyond.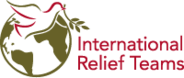 International Relief Teams
Since 1988, International Relief Teams works to alleviate the suffering caused by poverty and disaster — from the forgotten corners of the world to right here at home.

Navy Seals Special Warfare Family Foundation
Founded in 2008, the SEAL-NSW Family Foundation is a nonprofit, 501(c)3 organization that raises funds and awareness for special programs in direct support of the Naval Special Warfare families on a local, national and global scale.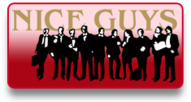 The San Diego Nice Guys
Established in 1979, The Nice Guys have been helping local families and individuals who, through no fault of their own, have fallen on tough times.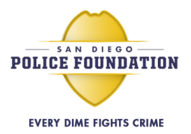 San Diego Police Foundation
Founded in 1998, the San Diego Police Foundation seeks to create a safer San Diego by funding vital equipment and training need of the SDPD as well as related community outreach and crime-prevention programs.

San Diego Air & Space Museum
San Diego Air & Space Museum is an aviation and space exploration museum in San Diego. The museum teaches air and space history and science, and supports fundraising for San Diego County non-profits.​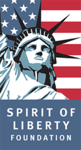 The Spirit of Liberty Foundation
​​The Spirit of Liberty Foundation's mission is to honor and support our American Heroes in the Armed Forces past, present, and future with an emphasis on Wounded Warriors, Fallen Heroes, and their families through a variety of programs and events.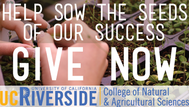 UCR – CNAS Dean's Board of Advisors
The College of Natural and Agricultural Sciences (CNAS) seeks to increase national and international visibility as a premier college of science, mathematics and agriculture-as a leader in the development of basic scientific knowledge and applied research that addresses vital societal and economic issues. The CNAS Board of Advisors works closely with the Dean in crafting strategies to achieve this vision and to ensure academic programs meet the needs of today's students.

UCR – Foundation Board of Trustees
The UC Riverside Foundation is a nonprofit corporation through which philanthropic resources flow to the University of California, Riverside. Established in 1977, the foundation raises, records and manages gifts from individuals, corporations, organizations and foundations for the sole benefit of UCR in accordance with donors' wishes. The board of trustees, seeks out and secures private support for all of the foundations programs, by representing UCR in the community.