Ask about our exclusion work
Schedule a Site Inspection
Tell us about what is bugging you?
Get Started With Rat Control Service
Schedule your appointment now!
Call Now 800-901-1102
General Rat Control Service
Corky's Rat Control Service is personalized to your home needs. Our Specialists begin with a thorough inspection of the exterior and interior of your home – looking for entry points, areas of activity, harborage, food, and water sources. Our recommendation involves multiple visits, monitoring, and managing the treatment. We are offer baiting, trapping, and exclusion services, including pet friendly options. Be proactive and take action! Rodent Control Services Bundle preventative treatment services with rodent control to receive a huge discount!
Bait Station Service:
Inspect Rodent Stations
Change Non-palatable Bait
Clean Out Debris, Leaves, and Webs
Re-anchor Stations
Re-locate Stations as Needed
* Did you know rats can enter through a hole as small as a quarter?
Exclusion Service
Corky's rodent exclusion service means to "rodent proof" a property by sealing holes, gaps, or crevices in the structure, especially the roof, vents, and pipes. Our services are designed around Integrated Pest Management (IPM) that keeps your family and pets in mind.
Rodent Setup
The rat set up consists of 4 weekly service visits.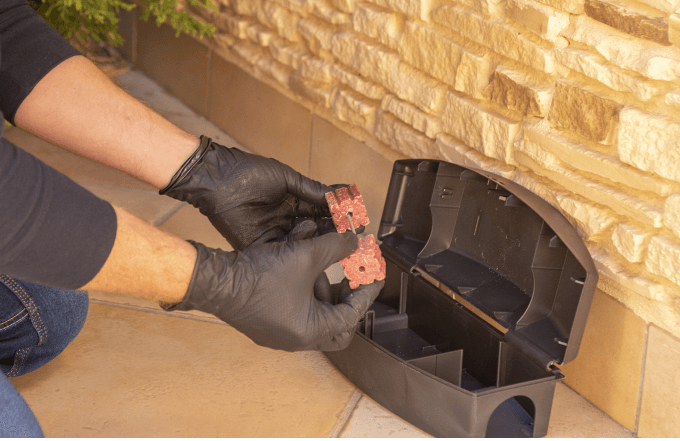 First Service Visit:
Setup Stations
We determine by rat activity and landscapes where bait stations should be placed on property to effectively control rat population.
Second and Third Service Visits
Refill, clean-out, and reposition bait stations for optimal control.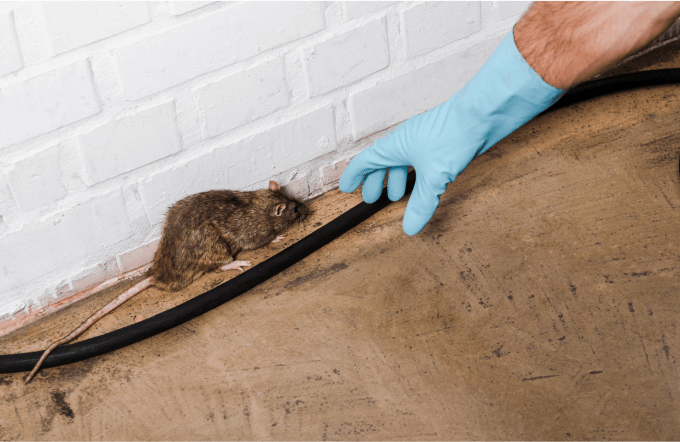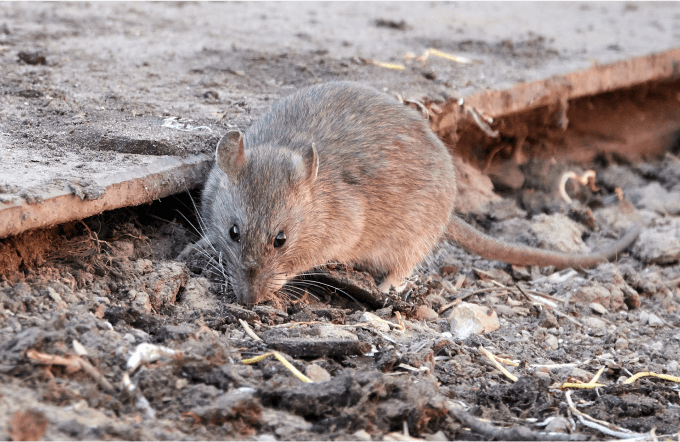 Fourth Service Visit:
Institute Maintenance
Determine the rate of bait consumption
If after four (4) services, the bait is still being consumed at an unacceptably fast rate, we'll continue your weekly service until primary control is achieved.
* Ask for details
The Rat Maintenance Service Controls Rats Entering Your Property.
We don't sell rat control without an annual maintenance service agreement because rats will re-infest and money will be wasted.
The Rat Maintenance Service starts after your service is completed. Locally, we are a leading rat exterminator because our innovative rat service program was specifically designed for controlling rats in Southern California. As long as you stay on our plan, you will not have the rat problem you had before we arrived.
Preventative treatment and rodent control starts with cleaning up rodent dropping, urine, disinfecting and exclusion. Begin a SMART monitor management program for proactive rodent prevention.
Cleaning up rodent droppings and urine, disinfecting and excluding services are important to do after rats have been controlled.