No same Day option, No Maintenance.
Your first step is deciding whether you want a fumigation or a personal treatment service. If you've already decided you want a fumigation, call and schedule a service now. If you still need to determine which treatment to use, call customer service at 1-800-901-1102. We'll be happy to discuss it with you and help you make a decision.
TREATMENT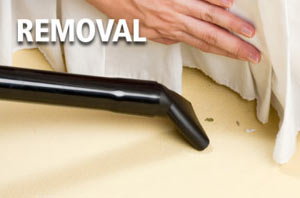 BED BUG REMOVAL
Using a vacuum, we remove bed bugs,eggs, larvae and pupae cases from all accessible areas such as baseboards, moldings, carpet edges, underside of dressers , night stands and furniture.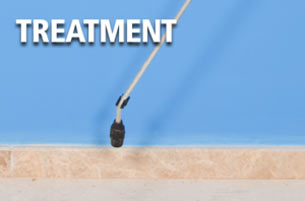 BED BUG APPLICATION
We use professional products applied by professional technicians to treat cracks, crevices and wall voids throughout the home where bed bugs hide. Treatment in bedroom includes all furniture. Sealed covers are placed on all box springs. These covers are specially made to keep bed bugs out of your bed.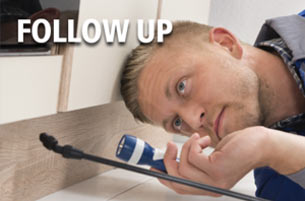 FOLLOW UP TREATMENT
About two weeks after the bed bug service, another inspection is done and additional treatments are applied where necessary.
MAINTENANCE
If you are on our Ultimate Pest Control Service, you will be charged $49 quarterly for us to check your monitors for bed bugs and do any touch up application as needed. This is a separate charge from the Ultimate Pest Control Service charge. If you are not on our Ultimate Pest Control Service, the fee for this quarterly service is $89.
RECOMMENDATIONS
Whether you choose to do a fumigation or a personal bed bug treatment, there are steps you must take to prepare. For instructions on how to prepare for a personal bed bug treatment, click on the following link: https://www.corkyspest.com/bed-bugs-preparation.html
For instructions on how to prepare for a fumigation, click on the following link: https://www.corkyspest.com/wp-content/uploads/2018/01/CorkysFumigationPrep.pdf

PREPARATION
To prepare for a bed bug fumigation, follow the instruction given in this video