TELL YOUR FAMILY, FRIENDS AND NEIGHBORS ABOUT CORKY'S.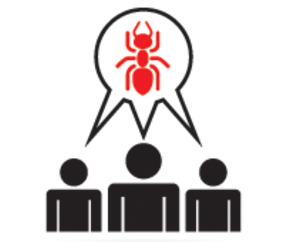 THERE IS NO LIMIT TO THE AMOUNT OF PEOPLE YOU REFER.
YOU GET $50 AND THEY GET $10 OFF!
You will receive $50 when your referral becomes a customer.
Corky's service is unbeatable and that's why most of our new business comes from referrals. Corky's rewards anyone who refers us when the referred person uses our services. To thank you when your referral turns into a customer, Corky's credit your existing account or send you the money, not a gift card.
MAKING A REFERRAL IS EASY.
Fill out the Customer Referral Form by clicking the button below. Or call our office at 1-800-901-1102 x 3132 and ask for Lori.
Corky's business is built on trust, confidence and satisfaction in the services we provide. When you take the time to refer us, we know we are getting it right. Corky's Customer Referral Program lets us reciprocate our appreciation to friends and customers who recommend us.
Your friends get $10 off any pest control service.
To sweeten the deal, your friend will receive $10 off any new service. So it pays for you to refer them and it pays for them to be referred by you. You get money and your friend saves money. Pretty cool deal!
Who should you refer?
You can refer anyone. Ask your family, friends, neighbors, co-workers and business associates if they are bothered by any pests. Tell them they need Corky's and you'd like to refer them.
We reward $50 for any new pest control service customer referral. A new customer is someone who has not used Corky's Pest Control for more than 2 years.
THERE'S NO LIMIT ON REFERRALS AND THE REWARDS.
We appreciate your patronage and thank you for your customer referrals.