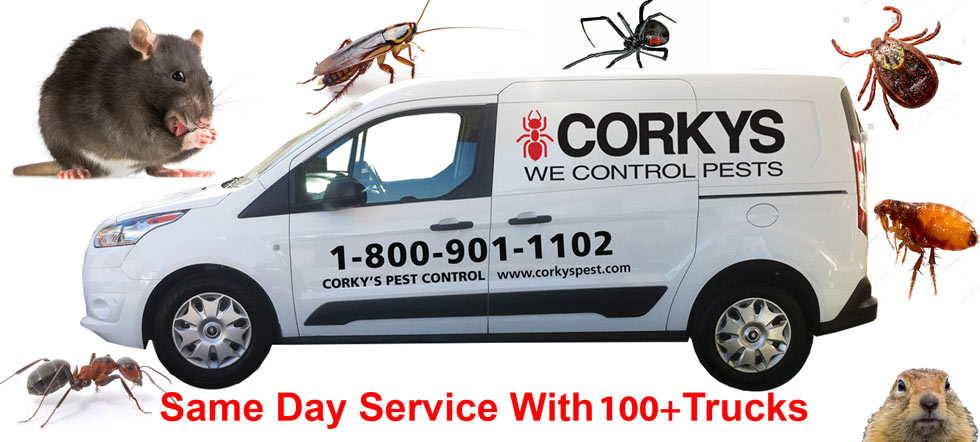 SCHEDULE YOUR APPOINTMENT NOW!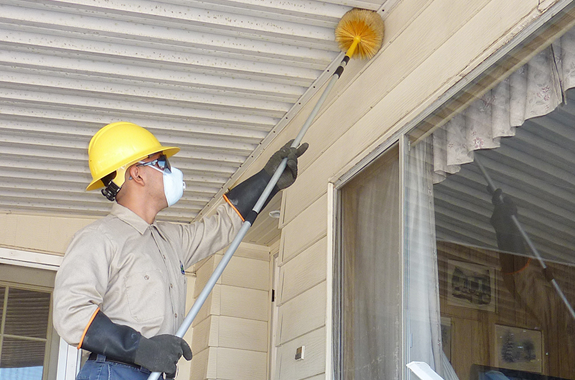 Ultimate Pest Service
Annual service is $62 per service, every 8 weeks. Guaranteed protection all year long.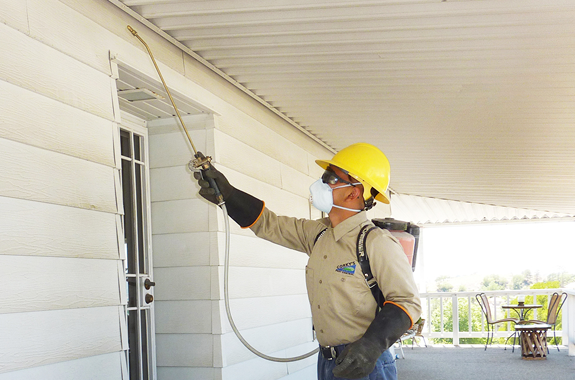 Ultimate Control Maintenance
We inspect, locate and treat for ants, spiders, ticks, mosquitoes, aphids and whitefly in San Diego, Los Angeles, San Bernardino, and Riverside counties.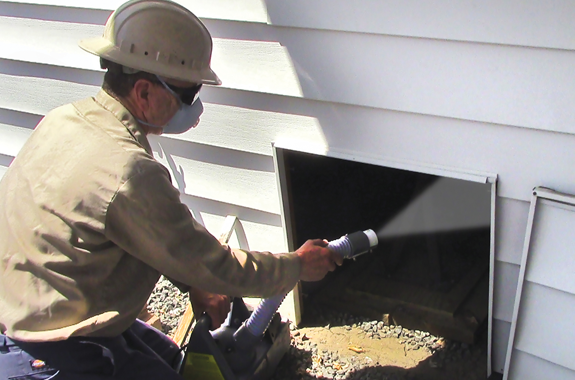 Corky's Ultimate Mobile Home Pest Control Service
Corky's Mobile Home misting treatment can't be beat for ant and spider control.
WHY CHOOSE THE ULTIMATE MOBILE HOME PEST CONTROL SERVICE?
When you choose Corky's Ultimate Mobile Home Pest Control Service you get guaranteed ant, spider control and tick prevention. You also get 80% aphid control, 70% whitefly control, 45% mosquito control and we spray your shrubs and plants from January to June.
Here's an overview of what you can expect Corky's Ultimate Mobile Home Pest Control Service to include.
TREATMENT
Our comprehensive bug service for mobile homes in parks and communities, focuses on infested areas where ants, spiders, ticks, aphids, whiteflies and mosquitoes are concentrated. The pest control for mobile homes includes treating the underside of your mobile home every time, brushing the eaves and overhangs for spider webs, then treating the eaves, overhangs, window casings, door frames and landscape, to control the ants and spiders.
CORKY'S MOBILE HOME MISTING TREATMENT PERMEATES EVERYWHERE UNDER THE HOME.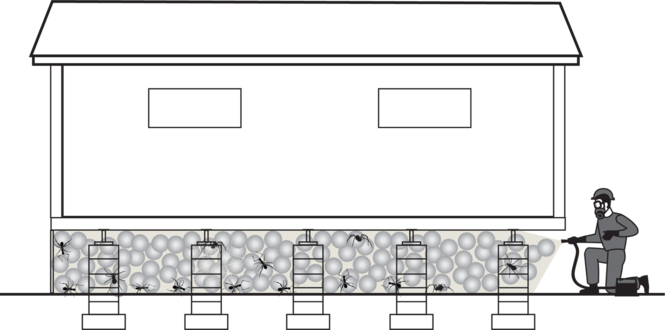 SPECIAL MOBILE HOME MISTING TREATMENT
Within mobile home communities with raised foundations an additional treatment is executed to the sub area.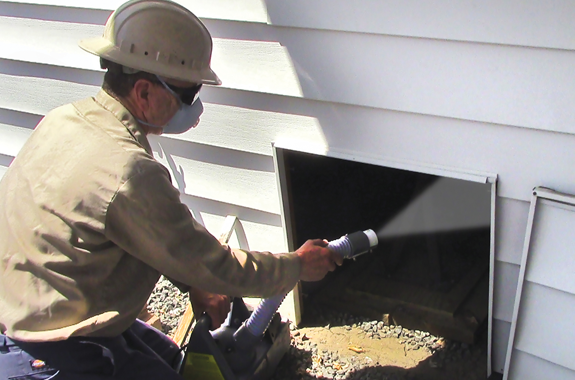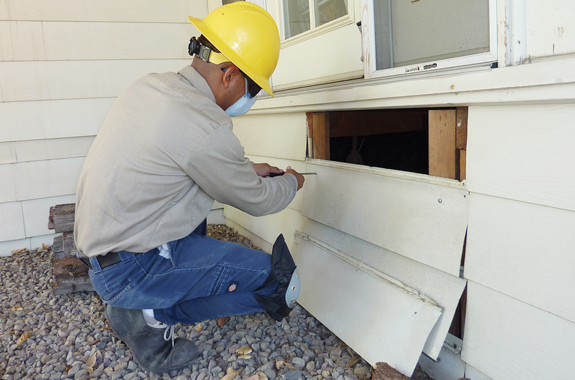 SPIDER WEB REMOVAL
Using a special web duster, unsightly spiderwebs are brushed from the eaves, overhangs, window casings, door frames and along fence lines.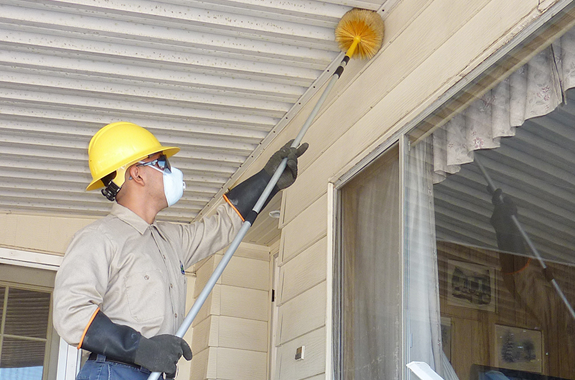 STRUCTURAL TREATMENT
Treatments are applied to the eaves, foundation, cracks and crevices of the home to control and repel pests away.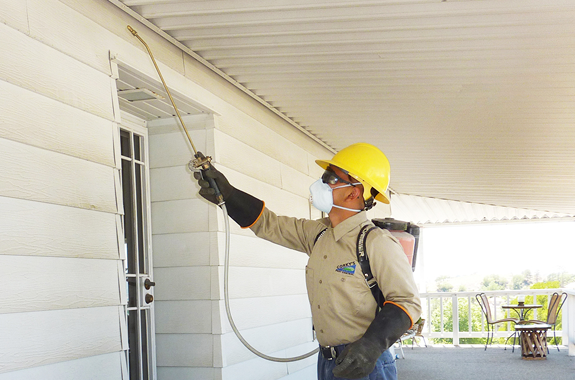 PERIMETER TREATMENT
Property perimeters are sprayed to prevent migrating and foraging insects from entering the property.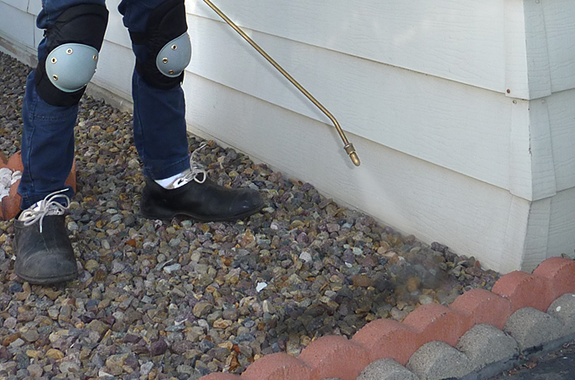 SEARCH AND DESTROY
The property is inspected for trouble spots and immediately treated. A special probe is used to destroy nesting sites.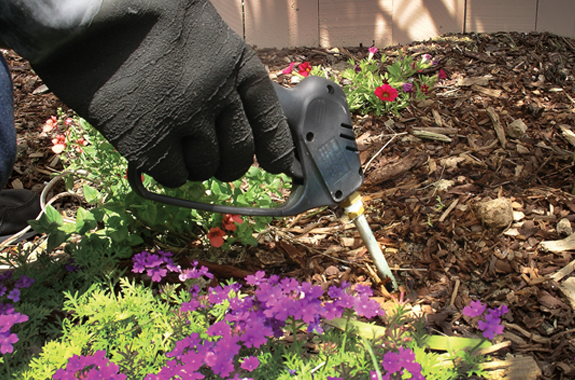 EXTRA PROTECTION
Patio furniture is inspected and treated where spider webs and nests are found.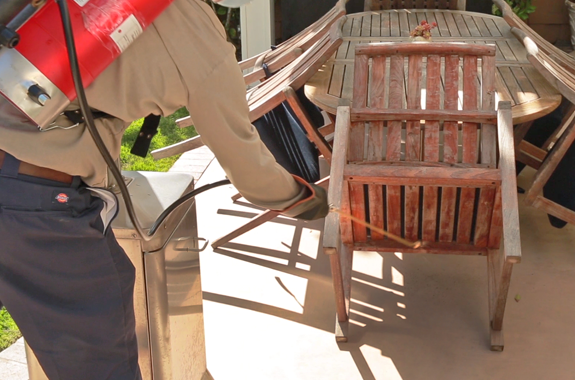 LANDSCAPE TREATMENT
Basic treatments are performed on your landscape with additional treatments where infestations are discovered. Our specialists have a variety of control methods and tools to aid in the control of common pests. Treatment of plants may be suspended during Summer and hot-dry periods.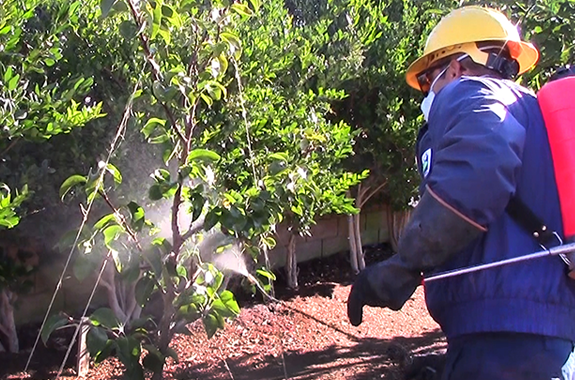 MAINTENANCE
Corky's Ultimate Pest Control Service is performed every 8 weeks and changes seasonally with the emergence of different types of insects.
RECOMMENDATIONS
Keep your yard free of debris, keep shrubs trimmed and lawns mowed. Insects love to hide in tall grass. Clear heavy brush, and ban standing water.
​CORKY'S ULTIMATE PEST CONTROL SERVICE PLAN
Provides year-round control and preventative treatments for Ants, Spiders, Aphids, Whitefly, Ticks, Mosquitoes & more!
FREE SEASONAL TREATMENTS

WITH THE ULTIMATE PEST CONTROL SERVICE
We are confident that
ULTIMATE MOBILE HOME PEST CONTROL SERVICE
plan will meet or beat your expectations for the control of ants and spiders on your property. If in the event, our efforts do not afford you the control you expected and subsequent corrective measures are unsuccessful, we will refund the amount of your last paid service.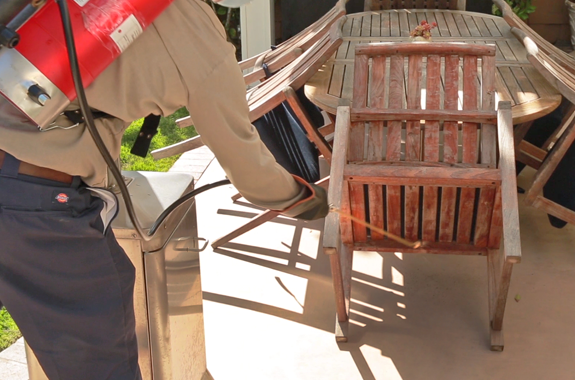 Ultimate Pest Control Treatment
How to get rid of ants and spiders all year long.