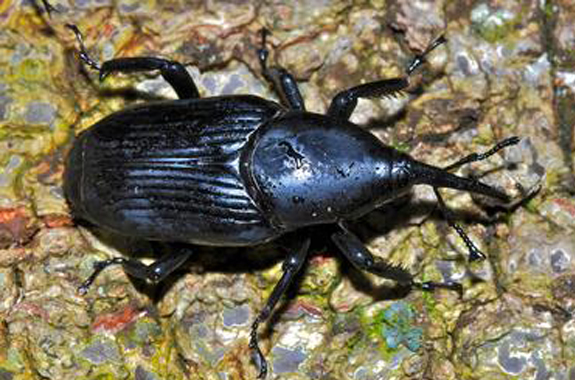 $125 FIRST SERVICE
$125 for first tree and $75 for each additional tree. Trees over 24ft. in height may incur additional fees. Each bi-monthly service is charged separately.
Preventative service – not guaranteed
EFFECTIVE
Our service packs some punches to protect palm trees against weevil invasions.
HOW CORKY'S PALM WEEVIL TREATMENTS WORK​​
Corky's Pest Control has developed an innovative treatment to prevent weevils from attacking expensive palm trees like the Canary Island Date Palm. The unique specialty service combines several techniques to repel the weevil. The first punch is a systemic insecticide treatment into the ground. The second punch is topically applied to the tree. The treatments repel the weevils and other insects as well as protects the tree from disease. There is no cure for a palm tree already infected with the fungus Fusarium wilt. If you want to save your trees, you'll need four separate treatment applications approximately two months apart from March through October.
INSPECTION: We inspect the trees and landscape for evidence of the South American Palm Weevil.
TREATMENT PART ONE: Each palm tree is treated with an insecticide and fungicide that is injected directly into the palm tree roots. The application flows up the tree trunk into the head and fronds of the tree.
TREATMENT PART TWO: The head and fronds of the tree are sprayed topically with an insect repellent.
This prevention service carries no implied guarantee.
TREES INFESTED WITH THE SOUTH AMERICAN PALM WEEVIL WILL TYPICALLY DIE AND MUST BE DISPOSED OF PROPERLY AND SAFELY.
South American palm weevil infested trees must be removed properly to prevent the spread of the weevil.
This weevil destroys the palm by feeding on the growing tissue in the palm crown, killing it. Symptoms of infestation include yellowing foliage and death of new and emerging fronds. Once dead, or dying these trees must be removed, then destroyed, to prevent this weevil from migrating to healthy trees. This process can be quite costly.
Order your service now – Call 1-800-901-1102.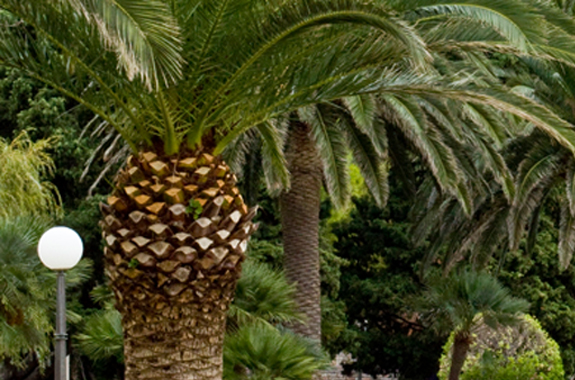 SAVE THE TREES
Protect the Canary Island Date Palm Tree! Don't delay. Start treating your trees right away.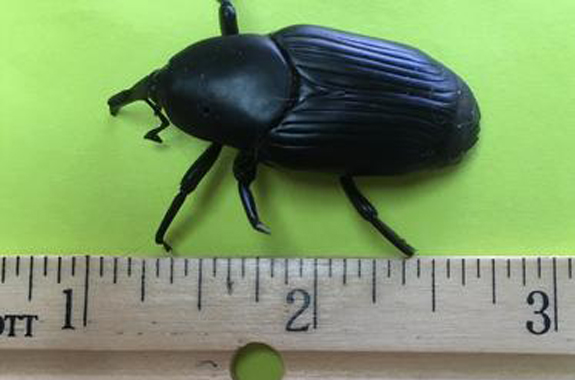 PALM WEEVIL IDENTIFICATION
Native to Mexico and Central and South America, the South American palm weevil (SAPW) is also known as: the giant palm weevil, palm marrow weevil and the American palm weevil.