Scientists have recently discovered a mysterious, 100-million-year-old insect trapped in amber — and as far as anyone knows, it is unlike any other insect that has ever lived on Earth.
This strangely pieced together bug, looks like a composite of several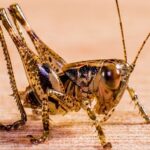 different insects. It has the face and stinge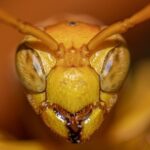 r of a wasp, the legs of a grasshopper, the antenna of an ant and the body of a cockroach. But oddly , it has no wings.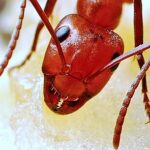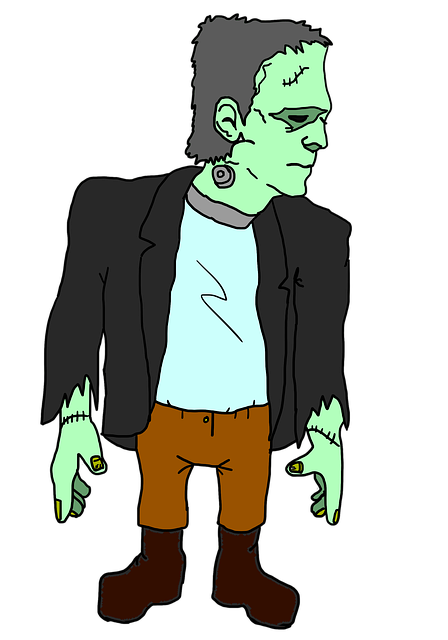 Scientists at the University of Oregon, had a hard time figuring out which insect family, this patched together bug, belonged in.  So, they created a name and a new family of insects just for her. She is now called, Aptenoperissus burmanicus, and her new family classification is, Aptenoperissidae, within the order Hymenoptera. This places her distantly related to bees and wasps.
According to researchers, this unique specimen, probably crawled along the ground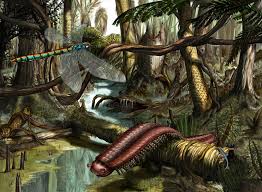 at the base of trees looking for prey, using its' long legs to leap distances and to pull itself out of crevices into which it burrowed. Its' long jagged, stinger may have been used as a weapon against other insects or as a means of immobilizing prey. Its' ant like antenna, has a cleaning mechanism on the tip just like its' modern-day descendants.
The amaz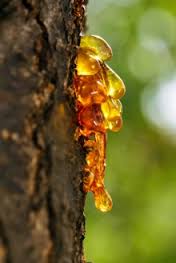 ingly, preserved female was found in the Hukawng Valley in Myanmar, encased in amber.  Amber is our looking glass into the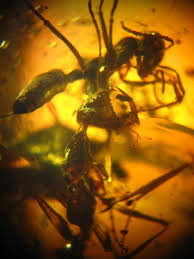 distant past and a viewport into a long lost world of amazing creatures.
As Halloween approaches, monster bugs and rats are among the perfect fear inducing creatures. Giant Ants and Spiders take over the earth, Rats take revenge on humankind, Wasps swarm helpless humans and Gigantic, sentient cockroaches invade Earth. And……Space is full of Bugs!
Books,
Movies, TV shows and costumes abound with scary creatures.  Our imaginations are on overdrive and a Frankenstein Bug is a perfect addition to the scare-fest!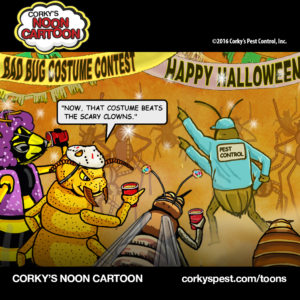 Coming back to  reality, controlling insects, keeping them out our homes and away from our properties is a full-time job.  Insects are marvelous creations and are instrumental in keeping our world healthy and fed, but they are most unwelcome in our living spaces. So, if you have real-life scary bugs in your home, call a professional pest control company today.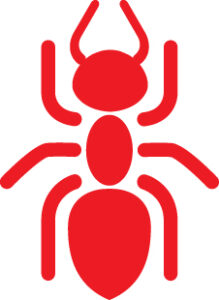 CORKY'S PEST CONTROL, IS AN INNOVATIVE LEADER IN QUALITY PEST CONTROL AND INFORMATION TO RESIDENTS AND BUSINESSES SINCE 1967.