Camouflage is an ancient art form among the worlds' animal species and especially insects.  In nature there are many ways to protect against p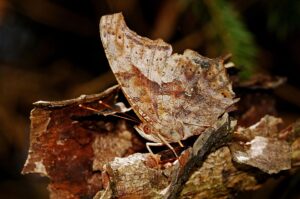 otential predators: armor, poison, noxious smell, size or speed, etc. But perhaps no form of protection is more devious than camouflage.
In nature, sticking out or "being seen", is only good if, a) you're poisonous or b) you're a predator. Even for predators, blending in helps when hunting prey – just think of a leopard hidden in a tall tree in the jungle or a hunter wearing the latest Camo gear, hiding in bushes waiting for his chosen target.
Researchers have long known that camouflage and mimicry have played a significant role in natural selection.  Insects that can blend in with their environments are less likely to starve or be eaten and are able to pass on their genes-and their natural disguises-to future generations.
Camouflage is broken into four categories.
Next time you're out in the garden or walking along a wooded path, and you get the feeling you're not alone, well, you're not. They're watching you!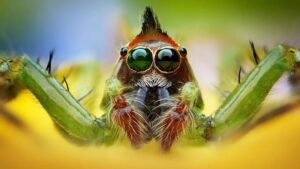 For more insects with fantastic camouflage techniques, check out these links:
https://www.cals.ncsu.edu/course/ent425/tutorial/Ecology/camo/
https://weather.com/science/news/cool-camouflage-insects-blend-nature-20130829