According to the 2020 Chinese Zodiac calendar, the Lunar New Year starts on Saturday, January 25th and ends on February 11th, 2021. It is the 4717th Chinese New Year and the Rat is it's representative.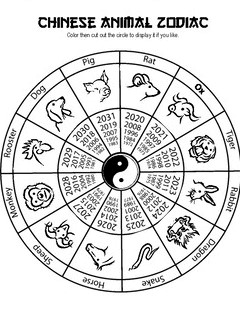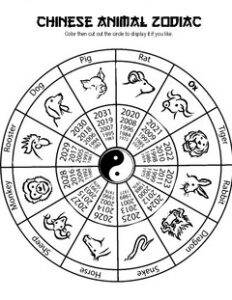 The Rat is the first sign from the 12 animal cycle and is considered to be the bringer of new beginnings and renewals.
So what does the Rat symbolize?  Strong Vitality and Fertility.

In ancient times, the Rat was worshiped as a god and was offered sacrifices to ensure increased success and prosperity. Even today, in some cultures, Rats are revered and believed to be the reincarnation of deceased ancestors.
When it comes to the rat communicating with God, we can get a basic idea of how ancients looked at the rat by examining dream interpretations. Everyone has dreams, so is it lucky or unlucky if you dream about rats?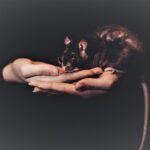 Emperor Wen of the Zhou Dynasty (1045 BC–221 BC) interpreted dreams about rats, as follows:
If you dream about a rat, you could have many enemies.
If you dream of many rats, you will continually fail.
If married women dream of house rats in their hands, they are going to have a baby.
If you dream of pursuing a rat, you will make friends with those who are dishonest.
If you dream of catching a rat, you will suffer treacherous plots planned by others.
If you dream of a cat catching a rat, you will be blessed because your enemies will be weakened from killing each other.
If you dream about dead rats, you will be lucky.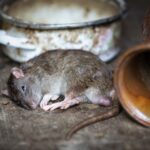 Lets go with the dreaming of many dead rats!
It has nothing to do with dreaming when you hear the pitter, patter of tiny feet (or the thunder of many feet) in the attic at night or see nasty rat droppings around the house.  You are wide awake! Luck is on your side as professional rat control companies are ready to help you get rid of rats and keep them gone.  Follow this link to view tips for keeping rats off your property and out of your house.
Here are some famous personalities, besides Master Splinter (Teenage Mutant Ninja Turtles), Rizzo the Rat (Sesame Street)  and Ben (the rat leader of a swarm of rats trained by Willard Stiles in the movie Willard) born in the year of the Rat.
George Washington, John F. Kennedy, Wolfgang Mozart, William Shakespeare, Charlotte Bronte, Truman Capote, Catherine I, Mata Hari, Prince Harry, Prince Charles, Jude Law, Cameron Diaz, Avril Lavigne, Gwyneth Paltrow, Alyssa Milano, Ben Affleck, Eminem, Katy Perry, Scarlett Johansson, Katherine McPhee, Kelly Osbourne, Denise Richards, Mandy Moore, Diego Armando Maradona, Zinedine.Yazid.Zidane, Du Fu (a famous Chinese poet in the Tang Dynasty 618 – 907), Zhuangzi (an influential Chinese Taoist philosopher in the Warring States Period 475 – 221 BC)