TERMITE RADAR TREATMENT
There is no tenting or moving out with termite radar treatments.
CALL 1-800-325-7805 FOR A FREE INSTANT PRICE QUOTE.
THE PRICE WE QUOTE WILL BE THE PRICE YOU RECEIVE!
Termite Radar Treatment
Radar detection of termites is a no-tent and no-moving out termite control service.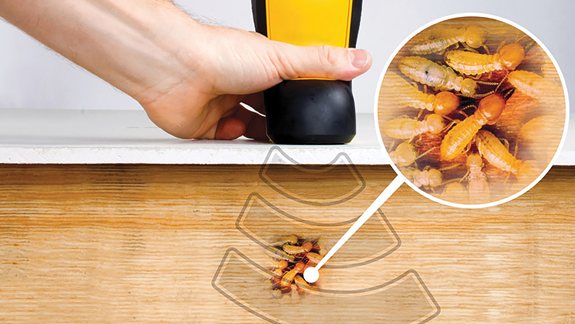 Termite Detection
A radar detects termite activity even through dense material such as walls, ceilings, floors and furniture.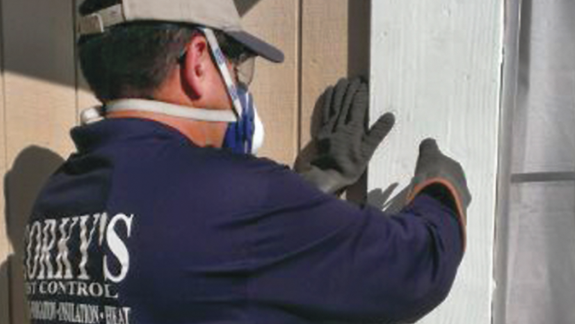 Termite Treatments
Recommendations are made depending on your termite infestations for treatment solutions.
HOW CORKY'S TERMITE RADAR SERVICE WORKS
Radar detection of termites is a great no-tent and no-moving out termite control solution. A radar device is run over the wood inside the living space. When the termites are detected, local treatments can be performed. When possible, we use our heat furnaces to kill the termites in the attic. Our termite control radar treatment is guaranteed for four years, just like our fumigation.
​Termite treatment solutions will be recommended depending on your termite infestations.
TERMITE CONTROL
4-YEAR GUARANTEE
If termites re-infest an area that we have previously exterminated, we will re-treat that area, free of charge, for up to four years from the date of our original termite control treatment. Any ancillary expenses will be covered by the homeowner. Termite Control Guarantee is not transferable to a new home owner. Our 4 year guarantee does not apply to commercial buildings or escrow transactions.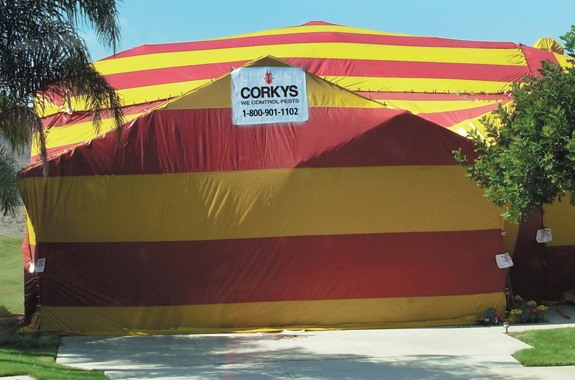 Termite Treatment Solutions
Corkys' has many termite control treatments. Call us for a free quote over the phone.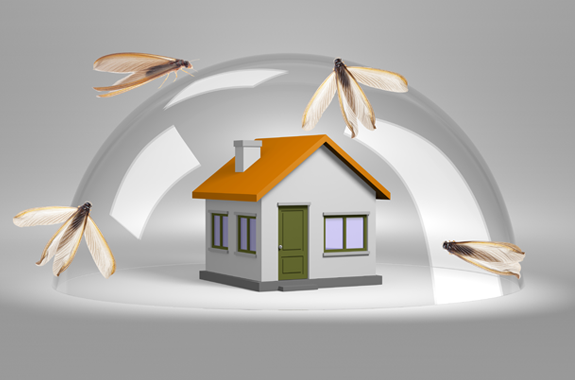 Termite Protection
Defend your home with Corky's year-round protection plan against drywood and subterranean termites.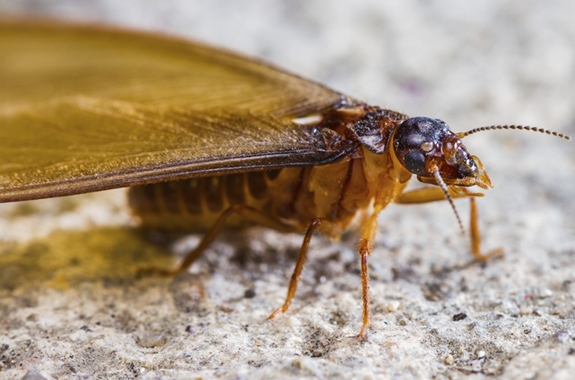 Termite Identification
What does a termite look like? Is it a termite or a flying ant?