The Ultimate in Mobile Home Pest Control for Ants, Spiders and More!
Insects migrate for a variety of reasons. First, many insects migrate to find food sources. When food runs low and crowding begins, insects move to better climates with more abundant food sources.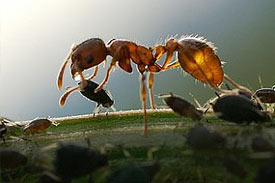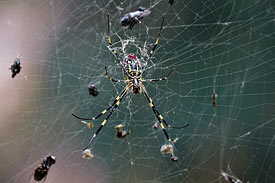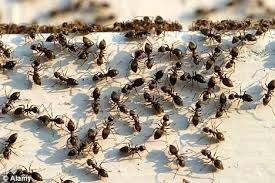 In the winter, you might notice the absence of many insects that plague us during the summer months. That is because insects often migrate as a result of changes in climate.
Insects may also migrate to mate. Those that do, travel long distances to specific mating grounds to lay their eggs.
Once migration is complete colonies establish a regular system of foraging. Foraging insects blaze trails for others of their kind to follow. Sometimes those trails lead straight through your property and into your home. Non-foraging insects like spiders, follow their prey (other insects etc.) right into your living space, grab a meal and stick around for more dining opportunities.
It's easy to clean up a couple of ants or squash a spider or two when you first notice them. But don't ignore what their presence might mean. Scouts will proceed an incoming invasion. It is important to stop infestations and the best place to begin is at the perimeter of your property. Draw a line, stand your ground, guard your perimeter!
Ants and spiders do not discriminate, and will invade all types of structures, including mobile homes.
Mobile homes have a unique construct, in that they have a raised flooring (foundation), that is enclosed. This enclosed sub-area is often the preferred home site of many types of insects. It provides safe shelter for nesting and access to interior areas of the home for food and water. Exterior awnings covering porches and carports, provide great hangouts for spiders to trap and catch crawling and flying insects. They can even follow prey right into the home through cracks or crevices around windows and doors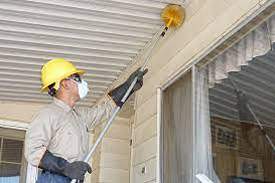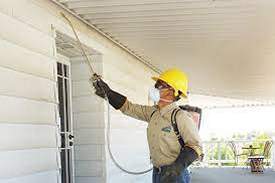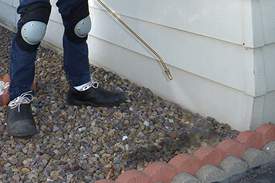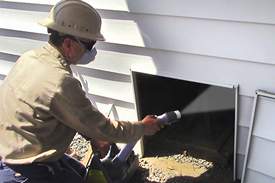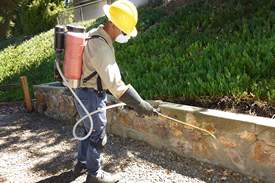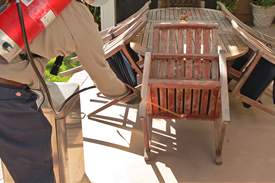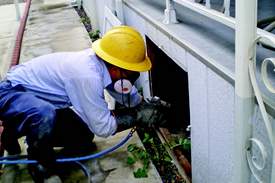 Effective pest control for mobile homes takes into consideration their uniqueness and targets property perimeters, landscape plantings around the home, overhangs and eaves, door and window frames, foundation areas (including sheds) and especially the sub-area, underneath. It's also important to go the extra mile and treat patio and porch furniture to get rid of hiding spiders, their webs and any eggs.
If you know where they are, and why they're there, a control service can be extremely effective. Corky's Pest Control is "in the know", eliminating infestations and controlling migrations from neighboring properties.
It's always wise to be proactive and stop infestations before they begin by creating and maintaining defensive barriers between you and natures migrating hordes. —
Corky's Ultimate Mobile Home Pest Control Service is a year-round treatment program, that changes (products used and areas of treatment) with the seasons as insect habits change. With this service, no matter the time of year, the sub-area (underneath) is always treated to eliminate insects and control future infestations.
Call Today! 1-800-901-1102 or schedule online https://www.corkyspest.com/contact.html and Get rid of Ants and Spiders, control ticks, aphids, whitefly, mosquitoes and more, –with our specialized Mobile Home Pest Control Service.