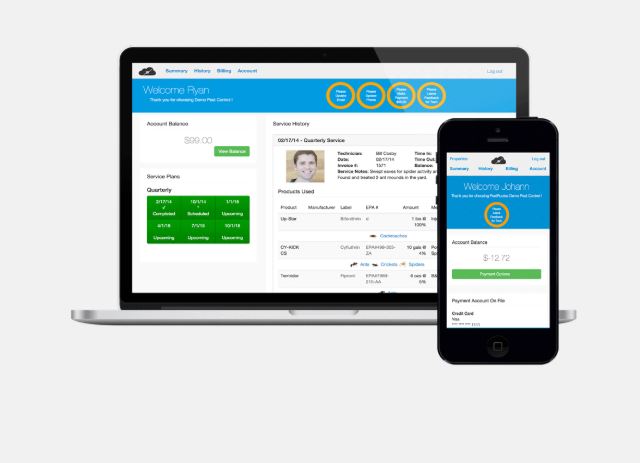 Welcome. Corky's is committed to providing not only the best pest control service in the industry but the most helpful customer service as well.
Corky's Customer Portal is your information destination.
You can access your information and service, real-time through your Customer Portal 24/7.

It's Easy to Use.
FREQUENTLY ASKED QUESTIONS (FAQ)
Find answers to your account and service questions at your Customer Portal.
Below you will find some common questions that can be answered on your private customer account portal.
How do I make a payment?
How do I Find my account number, check my account balance or see what my services cost?
How can I find out the time and date of my current or future service?
How can I give my service specialist information concerning my service; such as gate codes and pet information?
How do I update or change my credit card information?
Corky's makes doing business easy. If you have any questions or comments you can make them on your Customer Portal anytime or call 1-800-901-1102 or text 442-515-2256. M-F 8am-7pm. We are happy to help you with your pest challenges and account information.
Thank you for being a Corky's customer. We appreciate your business.