HELP US HELP YOU CONTROL RATS
Helpful things you can do to prevent rats from entering your home.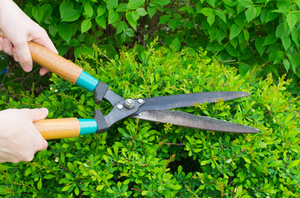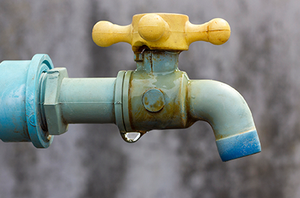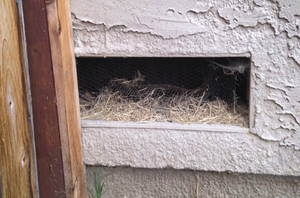 Here are some rat control recommendations:
Outside Rat Prevention
Make sure your property is well manicured. Get rid of clutter! Rats are fond of using trees, vines and large shrubs as ladders to access upper stories and roof areas. Dense foliage and ground cover needs to be thinned out or removed. Eliminate weeds, prune trees and vines back so they don't touch the structure of the home or buildings on the property.
Don't feed the rats. Keep pet food in closed containers and never leave it outside in open dishes, especially overnight. Clean up under and around bird feeders — rats are attracted to nuts and seeds. Pick up fallen fruit from the ground, and harvest your fruit and garden produce regularly. Clean your BBQ well — rats love leftovers and even a little grease can attract them! Finally, keep your garbage cans lidded and never leave trash in plastic bags outside​.
Rats need water. Keep irrigation equipment in good condition and fix any leaks. Do not leave any pools of water outside like pet water bowls. Maintain pool equipment and keep storage boxes locked. Bird baths and fish ponds may also attract rats, so bear this in mind when you determine their importance to your property.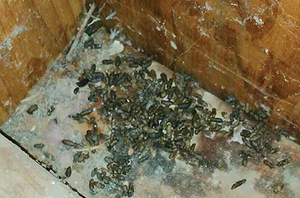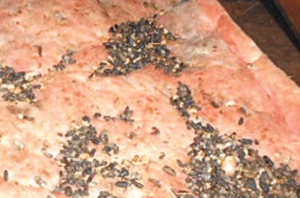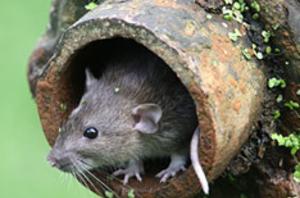 Exclusion

Inspect the exterior of the home or building to determine possible entry points. All openings to interior spaces greater than one half-inch (1/2″) should be sealed. Exclusion is an important rodent control technique that should be done before rats get into the structure or after rats have been evicted or removed. Sealing rats inside will lead to the destruction of your property as they try to escape and eventually die inside your home.

Locate access points for rodents where utility lines come into walls, as well as openings around air conditioning units, drain pipes and vents. Look for broken windows, warped doors, and unscreened vents as possible points of entry. All spaces beneath doors should be checked to see if the opening is too large. Reduce any openings as needed (remember, one half-inch (1/2″) is all the space a rat needs to gain entry).

Roofs should be checked to see that shingles and tiles are in good repair and sheathing is complete. Also, check roof ventilators and louvered-in wall vents.
Rats need to be eliminated from your home. The safest and most effective rodent extermination methods are those performed by a pest control professional.
Keeping the rats out of your home – Rats can enter structures through almost any opening — even those as small as half an inch in height or width. Our expert rodent technicians identify rat entry points and perform any necessary sealing off or repair work to keep the rats out of your home. Rat Cleanup, Sanitation and Exclusion Service fees vary depending on the size of the area and extent of repair work needed. 
Our technicians will be able to quote you a price.
There's a good reason why we're the best-known name in pest control in Southern California. 
We fully stand behind all our rat and pest control services.
Schedule a Service Today!