Help Us Help You Successfully Control Bats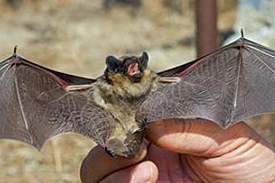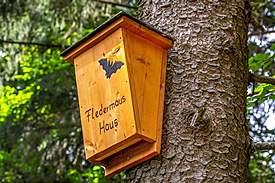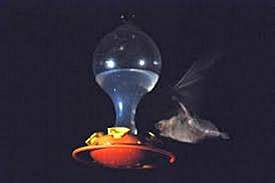 Basic steps to ensure a successful Bat Control Service.
"Bats are our friends," and in Southern California they are among the species that are protected. Therefore, we do not kill bats. Bats are beneficial. Generally, a bat consumes about one-third of its weight in insects each night, with some species eating up to 3,000 mosquitoes a day. Other species, such as the lesser long-nosed bat, are important pollinators in desert and tropical ecosystems. Federal policy recommends "bat-proofing" or exclusion of bats from dwellings.
Here are recommendations to keep bats from homing in on your home after a Bat Control Service.
Eliminate sources of food and water. Get rid of high concentrations of insect colonies or nests, including hornets, wasps, and mosquitoes.
Hummingbird feeders often attract bats. Place feeders away from the home or other structures on your property.
Change bird bath water often and move the baths away from the house.
Change outdoor pet watering dishes daily.
Check gutters and clear debris that can hold water or keep it from draining.
Eliminate other still-water sources such as trash cans, buckets, and other items.
Eliminate areas that can provide them with shelter. Light up areas, such as doorways, eaves, patios and pool areas at night. Bats roost in areas of deep shade or darkness.
Make sure your home is secure. Eliminate access to interior spaces. Fix holes in screens and roof vents. Keep doors closed at night or install screen doors.
Keep your yard clear of debris and your plantings pruned and trees trimmed.
If you would like to take advantage of the bats' quality insect control on your property, consider installing bat houses, but do so away from your home.
Corky's Bat Control Service was created to control bats from nesting or occupying structures on our customers properties. One-time (initial) services can eliminate or reduce an immediate problem, but reinfestations can happen quickly, as bats migrate from neighboring properties. A consistent prevention service is important to keep them away your home and other structures on your property.
Corky's Ultimate Pest Control Service, is a year-round treatment program for ants and spiders which also includes control and preventative measures for aphids, whitefly, ticks, mosquitoes and more. Corky's Ultimate Pest Control Service keeps pests controlled in your yard and out of your home.