CORKY'S RODENT IDENTIFICATION
DO-IT-YOURSELF GOPHER CONTROL SERVICE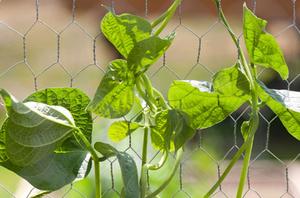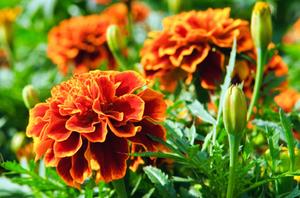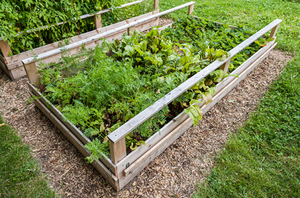 DIY for the Garden
Decrease the Food Supply – The less gophers have to eat in your garden, the sooner they will move on to other yards.
Use gopher baskets to protect your plants. Plant vegetable and other vulnerable plants in gopher baskets. These are baskets made of chicken wire that protect the young roots until they are well established.
Use mulch as a buffer between the soil gophers burrow in and your plants. Gophers seem to dislike the smell and taste of mulch.
Limit a number of plants in your garden. Instead, consider planting a rock garden or a water garden. Water gardens can be very beautiful, and you can place aquatic plants in them.
Build a fence around a garden, but make sure that part of it extends underground. While gophers are good at burrowing, they are bad at climbing. Buy some wire mesh from your local nursery or home improvement store. Place it around your garden. Make sure that it extends at least 12 inches underground. This will prevent the Gophers from burrowing under it.
Build some raised plant beds instead. This will involve building some planters and filling them with soil. You can then place everything into those planters. If your planters sit directly on top of the ground, you should line the bottom of your planters with chicken wire to prevent the Gophers from digging under the planter walls and into the planter itself. Ring your garden with gopher repellent plants or plant resistant ones. Plants such as Gopher Spurge (Euphorbia lathyris) and Marigolds can be repellent. Others such as the following are particularly resistant: Geranium (Pelargonium), Lavender, Eucalyptus, Lantana, Rosemary, Garlic and Society Garlic, Mexican Bush Sage, Daffodils, Naked ladies, Foxglove and numerous others. Consult your nursery for more suggestions.
When planting a new lawn, consider putting wire mesh beneath the sod to minimize gopher damage. The wire will be effective, however, only if 3 to 4 inches of soil is placed on top of the wire before the sod goes on. If the wire is placed directly under the sod, gophers will simply dine on the grassroots from the other side of the fence.
Gophers like to eat crabgrass roots. Eliminating crabgrass will take away an incentive for a gopher to move in.
Before unsuccessful gopher control attempts bring you to tears, call Corky's to control your gophers! 1-800-901-1102
DO-IT-YOURSELF SQUIRREL CONTROL SERVICE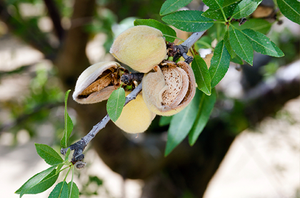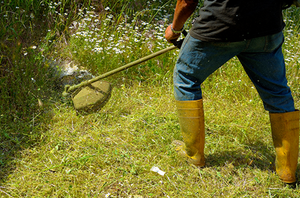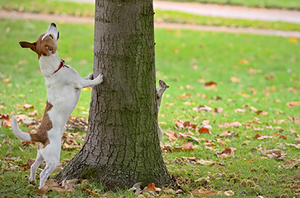 DIY for the Landscape
You'll generally find ground squirrels in open areas, although they sometimes use available cover. Remove brush piles and debris to make an area less desirable. This also aids in detecting squirrels and their burrows and improves access during control operations.
Keep fallen fruit and nuts picked up and keep areas under trees cleared of debris.
Monitor and keep areas under bird feeders clear of seeds and use devices that protect them from ground squirrels.
Many predators, including hawks, eagles, rattlesnakes, and coyotes, eat ground squirrels. In most cases, predators aren't able to keep ground squirrel populations below the level at which they become pests for the home gardener. Dogs might prevent squirrels from entering small areas, but they can't control established squirrel populations.
For those who live next to wild lands or other areas where squirrels are common, an ongoing control program will be necessary, since squirrels will reinvade over time. Once you have controlled ground squirrels, periodically monitor the area for re-infestation. Check for new burrows, and start control actions as soon as you notice new arrivals. It is easier and less expensive to control a small population.
Before, unsuccessful ground squirrel control attempts bring you to tears, call us, we can get the job done! 1-800-901-1102
​CORKY'S ULTIMATE PEST CONTROL SERVICE PLAN
Provides year-round control and preventative treatments for Ants, Spiders, Aphids, Whitefly, Ticks, Mosquitoes & more!
RAT MAINTENANCE
The rat maintenance service stops rats from entering your property.
The Rat Maintenance Service starts after your initial service is completed. Our innovative rat service program was specifically designed for controlling and exterminating rats in Southern California. Your service specialist will come as many times as it takes to keep the rats gone from your property. The service will stop the surrounding rats from entering your property. As long as you stay on our plan, you will not have the rat problem you had before we arrived.
Our commitment to you: Anytime your technician feels the bait is being consumed at an unacceptable rate, we'll come back every week until primary control is achieved. There is no extra charge for these additional service visits as they are part of the service program.
Order your service now – Call 1-800-901-1102.
Anytime your technician feels the bait is being consumed at an unacceptable rate, we'll come back every week until primary control is achieved. There is no extra charge for these additional service visits as they are part of the service program.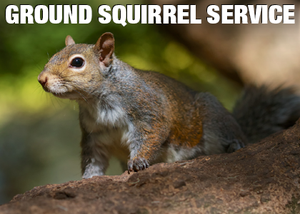 SERVICE PROGRAM
Ground Squirrel invasions in landscapes are very hard to stop.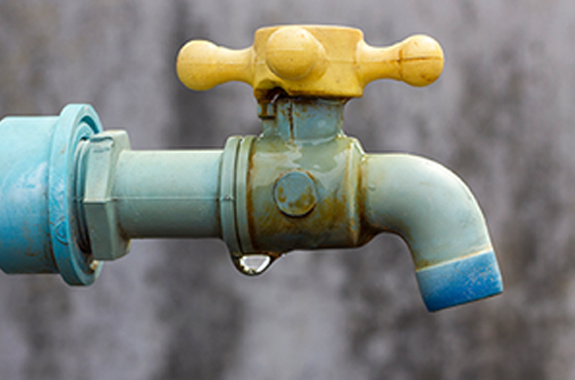 PREVENT RATS
We offer some DIY solutions and tips to keep rats from entering your home. Here are some do-it-yourself rat control recommendations…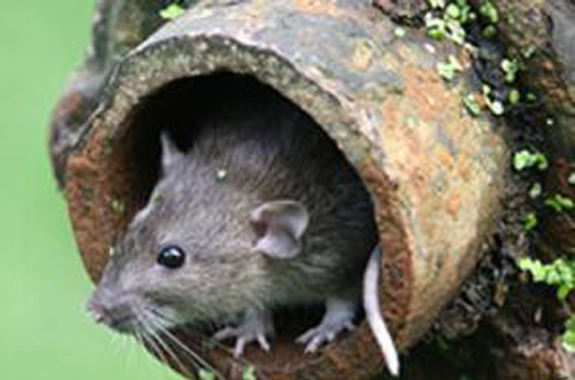 RAT IDENTIFICATION
Rats are long-tailed rodents. An adult rat can squeeze through a quarter size hole. They are much larger than the common house mouse or meadow vole.